Dear Cosmetics Companies - Black Girls Wear Makeup Too!
I have had enough.  I am a massive beauty junkie, who is also a self taught makeup artist (I do this on the side from time to time). I am super addicted to makeup videos on YouTube (don't act like you aren't!), so the other day, I got back home and prepared to unwind by watching some makeup vids. I put my feet up and got my iPad out.
There we lots of videos about Rimmel's new 'Stay Matte Mousse Foundation' and I got excited when I saw the demos (did I also mention I'm a foundation junkie?). I immediately went online to shop and lo and behold, all I found in terms of colour were various variations of beige.
I am annoyed, angry and f*cking fed up. Now I know all about the margins, stats and ROI that determines sales of cosmetics goods (I studied Buisness). I know that of the roughly 63+ million people in the UK, 87% are white and about 50%+ of that number are women. I know Black people only make 3%, but still… we buy a helluva lot of makeup!
Can we please just live? Can we please just have a few variations that represent our shade so we can not feel discriminated against on the damn makeup aisle (honestly, sometimes it's like the walk of shame)? Can we please be thought of in the colour selection process and not have to rely on £20+ foundations all the time? Sheesh!
I could go on, but I will halt my rant for now and thank God for Mac…SMDH! 
CorporateBlackGirl asks: Do you think Oprah standards have decreased through this interview?
A Washington Post investigation reveals that officials have known for decades that flaws in forensic techniques have led to the convictions of innocent people, raising the question: How many more are there?

Above, Cornelius Dupree Jr. is exonerated by DNA evidence in January 2011 after serving 30 years for a rape and robbery he didn't commit.

Photo by Mike Fuentes (AP)
How To Deal With The Bitch In The Office
I am sure many of you have come across an office bitch once or twice or more in your career.  Well, I have and I hope to impart some wisdom for those of you who have she-bitch problems in the office.
For the purposes of this post, lets call our bitch character "Grisellda" (I think it fits, don't you!).  Its important to know why Grisellda is a bitch in the first place, and it could be any one of these reasons:
She's the bosses favourite
She's the boss
She's probably the prettiest in the office (not generalising, just saying…I happen to be gorgeous too *wink* *wink*)
She's probably the ugliest in the office (again, not generalising…)
She has a lack of education and probably "worked" her way up
She's shit at her job
She hasn't got a man
She's got a horrible man
And on and on (feel free to add more in the comments)
The list above can really be endless, and I may not even have touched on why your particular office bitch is the way she is, but I digress.
Once you understand your office bitch, you'll know how to deal with her.  Back to Grisellda!  Now Grisellda, looks like a model, doesn't know a great deal (bit bimboish) and works in PR as PA to one of the directors, who she also happens to get on very well with even though she swears nothing is going on between them *wink* *wink*.
Make Friends
Grisellda is particularly bitchy to her other co-workers, just because she can be and she is very too-faced and regularly back stabs, so how do we deal with Grisellda.  Well first thing's first, you need to appear to be her friend, don't over-do it by telling her your deep dark secrets and how much you hate your job, just appear friendly to her, so she doesn't see you as a threat.
Document Interactions
Then make sure any interactions you have with her are documented, don't talk causally about work related issues, send an email, no matter how small it may seem, send an email.
Never Alone
Never find yourself alone with her, make sure there are always people around, so she can never say you said something you didn't.
Never Help
Never help her.  Now I know this may seem harsh and UN-Christian like of me, but let me tell you something, Grisellda will use YOUR knowledge to get ahead of you and to step on you, so don't help her and try not to make it too obvious that you're not helping her out.  
Get Support
Other colleagues supporting each other against an office bitch is invaluable so get allys, you'll find that Grisellda may either have lots of friends in the office (who really hate her but are too scared to not be her friend) or be an evil loner, in which case drumming up ally's will be easy.
Keep it Professional
If Grisellda knows that you are a professional individual, she'll be less likely to mess with you, so although you're friendly to her, make sure you are very professional in your manner, the way you talk and act must be professional around Grisellda.
No Weakness
Do not show Grisellda any weakness.  She will use it against you and see you as easy prey.  Always appear strong and confident, even if its an act, you'll find most of the work persona's of individuals are an act.
Take Opportunities
If an opportunity comes up to show Grisellda up, take it but make sure it's not associated with you directly, remember your director likes Grisellda, so if you make her look bad on purpose it will fall back and affect you, so always do things in-directly.
Get Another Job
If your office bitch is really that unbearable, leave.  I know it may look like the cowards way out, but trust me, when your boss likes your office bitch, it's almost impossible to get some shine, so leave.  If leaving isn't really an option, try your best to do what you can to minimise the effects the office bitch has on you.
Written By Lucinda
Me in conversations with my boss
Re-invent Yourself: Getting Your Teeth Done…!
As much as I'm not one for necessarily telling people to go do lots of surgery to change how they look, times are changing however, and your appearance counts more than ever.  Funnily enough back in the old days (60's etc.), looking good was a standard thing.  Lets admit it, we've let ourselves go a bit.  And in these changing times, we are now expected to take our appearance more seriously.
Getting a promotion can even depend on your appearance.  You could be a great employee that really gets the job done, but if you don't bother about your appearance it could mean the difference between growing your career…or not.
Teeth are so, so important and really make a big difference to your face.  You may have a great set of teeth and only need a zoom whitening procedure to make them "pop".
Or like me, you could have a horrible pair of gnashers that need help…urgently.  My teeth are gappy and look like an 8 year olds, even though I'm an adult.  I've looked into certain procedures, and I'd initially like to get braces to close all my gaps, then veneers to get a great set of teeth that "pop".
When I can afford all this, I'll post details of everything I do, including my research and experiences.  In the mean time, if you want some more teeth info, check out Bupa's really neat guide.
Written By Melissa
Wear It To Work: Casual Chic
As not all of us wear suits to work, I thought I'd keep with the more casual yet sophisticated work attire.  The outfits in the image below can be substituted for like for like pieces in most high street stores, such as H&M who are great for blouses and Boohoo who are great for quirky shoes.
Wear It To Work: Dress Down Friday Perhaps?
A great outfit for "dress down Friday" although try not to wear it when it rains…!
I've just discovered Colbie Caillat and I adore her music!
Politics: Lets Talk About The Next London Mayor (2012)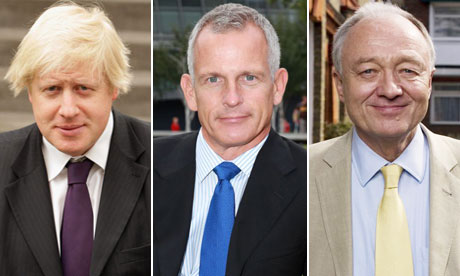 So the Elections are coming up for the next London Mayor (2012), you can vote on Thursday 3rd May 2012.  Now, I am not one for politics but as life in London begins to get more difficult and expensive I really think I might be inclined to vote this time around.
The question is…who do I vote for?  I have so many grievances with living in London, see my post about why we pay so much tax in UK, that I don't know where to start.  I heard on the radio or the TV (I forget which) that Londoners pay a substantial amount of their tax to support other parts of the UK.
While I understand the economics of it all, I am really p*ssed off that I have to pay so much tax and have a low standard of life because the government thinks its OK for Londoners to support the rest of the UK.
There are other things that get me down such as the awful tube and good old London Underground.  Waiting for a packed, smelly, stuffed train, makes me lose the will to live before I've even gotten to work.
I've had to take out loans in the past to prop up bills just because I couldn't afford it on my salary and I know I speak for so many others.  I have never been on benefits and have worked all my life and yet I feel like I haven't accomplished anything.
Anyway, this is getting into a rant post and it wasn't supposed to be one LOL.  The candidates for Mayor all have their own "we'll make it better manisfesto" and to be honest I don't trust Ken, am yet to really feel Boris's impact and who votes for Lib Dem anyway?
I may end up with Boris in the end, and feel like I'm cheating myself anyway.  Whoever does win, should make it a point that Londoners have a better quality of life and not be made to feel like they're cash cows for the economy.
Written By Poppy
Black Woman Gets Top Job As Deputy Assistant Commissioner At Metropolitan Police
If you read the Evening Standard newspaper last night you'll see that for the first time in England a black woman has been appointed Deputy Assistant Commissioner, the second top job in the Met.  Her name is Pat Gallan and she's had a long successful career with the Met and got the job on her merits as a top officer.
This comes as the Met police has had what seems to be overnight incidents of racism with around 18 officers facing racist allegations.  Some are saying its a strategic move by the Met to appear more "down with the races".
I welcome it and I'm not even going to focus on the "token blackness" of it.  I'm going to focus on the achievement and the fact that a woman (talk less about the fact that she's black) is in such a high position, in a traditionally male dominated arena.
Read the full article at This is London for more info.
I salute the Met for taking this step and hope to see more employers follow suit. and hope Pat Gallan lives up to the role.
Written By Melissa
I've Just Hit The 'Black Glass Ceiling' And It Hurts…
Bare with me, this is going to be a long post… When I started this blog I was initially planning for it to be an outlet for the "corporate blacks" of the UK, then I decided against it as I didn't want to focus on the "blackness" of it all, even though this blog is called "Corporate Black Girl". I didn't want to be another "negative black person" looking for something to complain about. For the sake of this post and possible future posts, that is all going out of the window.
You see, I've been a successful black person for the duration of my professional life. Graduating from Uni and even starting a few businesses (some were successful, some failed). I have always had a job, from MacDonalds in my college years to top firms in my adult years. But for the first time (well not really the first time) I've hit the "Black Glass Ceiling".
You see, I'm trying to forge ahead with my career and that means applying to top paid positions, and all I can say is wow what a journey! I have been to 4 interviews over the last couple of months (no joke) and all have rejected me with feedback the was lack lustre to say the least. Feedback such as "one of the skills we needed, the other candidate had a rounder understanding", now does that even make sense? I tried to laugh it off, dust my shoulders and move on as these companies were massive firms with very few blacks hired, but the latest rejection has been a bit of an eye opener. We'll call the company 'PPP'.
The first interview I had with PPP was with the MD and everything was going so so well. We spoke about general life issues aside from the typical interview questions. We got on really well and I was excited about the role. Then there was the second interview, with the global VP of marketing. Firstly I think he was shocked that I was black as he was taken aback when he met me. Nevertheless he thankfully went through the interview, but with an onslaught of questions about why I left my previous roles (as he felt I didn't stay long enough).
I felt myself defending everything that was in my CV and when he couldn't find anything else to poke into he went into vague questions about the role almost with an uninterested ten, like he had already made up his mind. To cut the long story short, I left with a gut feeling that I wasn't going to get the job and for the first time it dawned on me why.
It took PPP a week to get back to me as they were "interviewing other candidates" and the feedback from the MD (who had to do the dirty work of rejecting me) was baffling. Nothing negative, just that the other person would "fit in more". Hmmmm what does that say to you? I could tell that response was from the VP guy, but anyway, I digress.
Now I don't want to be biased about myself, but some of my best friends have been previous bosses and colleagues, so to say I wouldn't fit into a role is well…you know, a little suspect. Anyway, I didn't want to start dwelling on it, but the recruitment agent (who met me before I went for the role btw) was very upset and sad and I could tell in his voice he knew it was because I was black. I'm not going to let it define me. I'm going to pick myself up and keep trying, failure is not an option.
So, Till next time peeps, and keep striving hard to get whatever it is you want.
Written By Melissa